Volunteer Opportunities
Do you want to help save a life? If the answer is yes, please consider volunteering with us. Our volunteers are a great asset to our organization and to the community we serve. Many of our volunteers are blood donors who feel committed to help their community, students who need community service hours, retirees who have extra time on their hands or busy professionals who just want to make a difference. Volunteering for Community Blood Services will provide you with opportunities to make new friends, discover hidden talents and build self confidence, and gain self-fulfillment. Statistics show that the more active you remain, the longer you will live and the healthier you will be.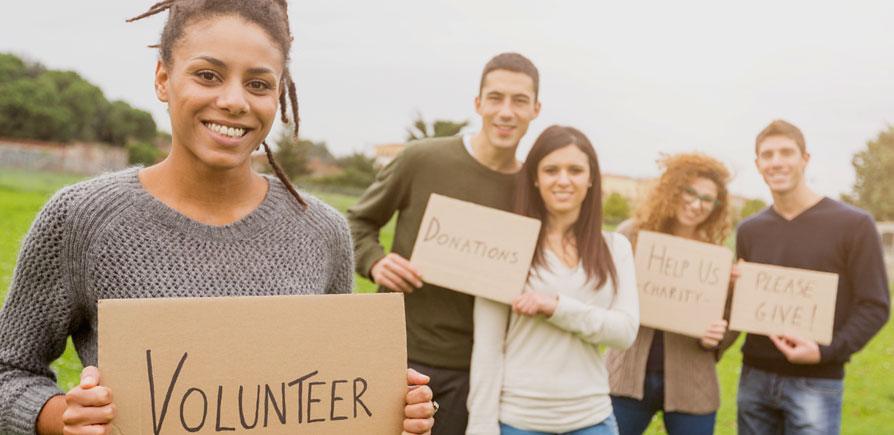 A Community Blood Services' volunteer must have the willingness to learn, ability to work with people and a desire to make a valuable contribution to the community. All training is provided by the volunteer office. Bilingual volunteers are also needed. For more information on our volunteer opportunities please contact Bridget Schindo at 201-389-0429.
Telephone Recruitment
For those who enjoy:
Talking with people
Coordinating busy schedules
Volunteers work with our employees and other volunteers to call previous volunteer blood donors, thank them for their past donations, and ask them to schedule their next appointments.
Canteen Customer Service
For those who enjoy:
Talking with people from all walks of life
Providing cheerful customer service
Volunteers serve refreshments to our donors in the donor canteens at our donor centers and blood drives.
Blood Drive Customer Service
For those who enjoy:
Visiting a variety of different locations
Being in a fast-paced environment
Volunteers assist with refreshments, education, etc. at blood drives we hold with businesses, schools, churches and community organizations throughout our service area.
Bone Marrow Registry Support
For those who enjoy:
Visiting a variety of locations
Meeting people from all walks and cultures
Volunteers socialize with, recruit, and register local volunteer donors for the National Marrow Donor Program's Be The Match registry, which provides lifesaving matches for patients worldwide. Volunteers are needed to assist with marrow drives, clerical assignments, educational outreach, health fairs and special projects.
Clerical Support
For those who enjoy:
Assisting in task-oriented assignments
Working as part of a team
Volunteers assist in a variety of administrative departments. Computer skills are helpful.